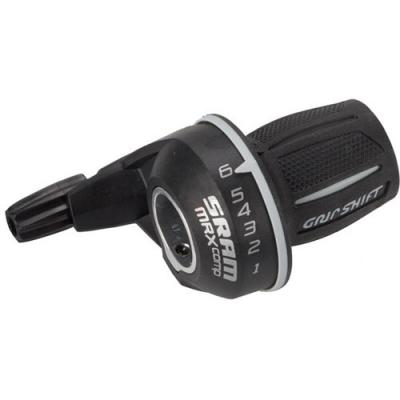 Grip shifters are basically rings that twist on the handlebar itself. They differ from the trigger shifters in that they don't have a lever extending from the handlebar, creating a bit of a cleaner look. People opt for grip shifters for a variety of reasons, mostly for aesthetics and/or for the rapidness with which you can shift from one gear to another.
To shift gears, all you have to do is to twist with your thumb and forefinger.
The right shifter controls the rear derailleur and the left controls the front derailleur.
The most popular make of grip shifters is Sram but there are other brands so make sure you do your comparison shopping.
These types of shifters are normally found on a mountain bike.