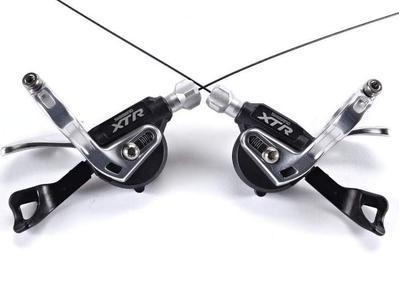 Shimano Rapidfire Shifters are used on upright handlebars and use a mechanism that consists of a thumb and an index finger trigger. The thumb moves you to a larger sprocket and the index finger usually takes you to a smaller sprocket.
Like a trigger on a gun, the Shimano Rapidfire Shifters click over briskly. This is a very popular option, as trigger shifters are the more common option on a bike.
The right shifter controls the rear derailleur and the left shifter controls the front derailleur.
These types of shifters are usually found on mountain bikes.