I like being thorough and bike mechanics requires a lot of attention to detail. If you don't get it right the first time, your ride suffers. And the level of competence, time and patience can result in either a good ride or an accident.
This tutorial is about how to install a bottom bracket, which is the point on the frame around which your pedals revolve.
There are different types of bottom brackets.
You've got the cup-and-cone.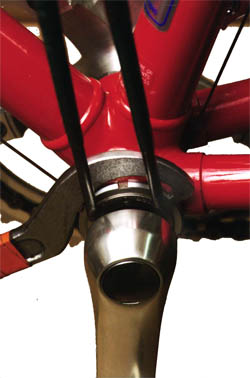 You've got the cartridge. That tool above the crank arm is what will be used to remove the bracket.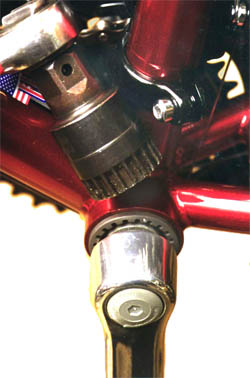 And the one-piece crank bottom bracket.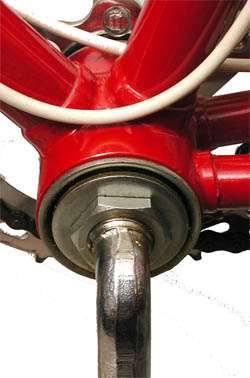 Now, I've taken apart my bike and thought, "hey, that doesn't look anything like that photo in my repair book!", then get thoroughly annoyed and eat donuts out of frustration. To avoid that, I've included three different videos for your viewing pleasure. You may think it is going a little overboard but bear with me.
The first is a GXP bottom bracket installation. GXP translates to "external bottom bracket" and eliminates the wear and tear of side-loaded bearings. Make sure you know which side is left and which side is right.
The second is a mid bottom bracket installation for a bmx bike. The mechanic gives a very clear explanation for the bearings, sizes and the actual fit.
The third is a personal favorite because even though this video isn't of the best quality, it shows how you can create your own tools without damaging your frame. Now, word to the wise: this isn't the most recommended method but if worst comes to worst, this will get you out in a pinch. Plus it has 14 year-old-teenage-boy humor.