[editor's note: The Brooks B17 Saddle is truly worth it. I used this saddle on a cross country trip in the US from Vermont to Washington State, and have insisted it be on every bike I ride since. The saddle isn't so uncomfortable that riding it during the break-in period is unbearable. And, once it finally is broken in, it will be one of the most comfortable seats you own (couches and chairs included)]
Video Transcript: Hello, today I'm gonna tell you about my Brooks b17 saddle. I think it's been my wisest upgrade. I have tried many saddles over the years, ranging from sleek to apparently cushy. Even a well padded saddle is uncomfortable after fifty miles if the shell doesn't fit the rider. Once I got my new trek, I was convinced I wasn't gonna play around with saddle experimentation, so I decided to see what ultra distance riders ride , who pull off double, triple centuries in a single ride use and the Brooks b17 was easily the most recommended saddle out there. Some people don't like them because they aren't padded, expensive, heavy, and require significant care, as well as about a thousand miles to break in. And when I say they don't like them I mean they've never tried one and don't like the concept behind owning one today.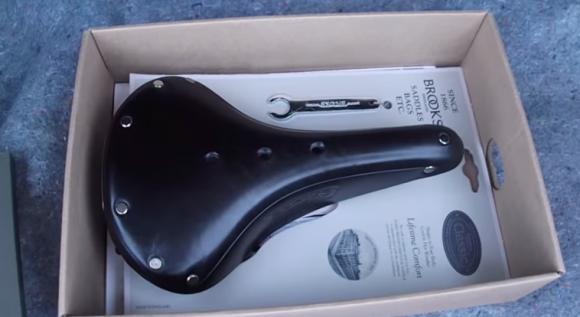 If this saddle can keep me comfortable all day and last a lifetime, then I don't think those are drawbacks at all. Despite the lack of padding, I think the saddle was comfortable right out the box and gets a little more comfortable each time I ride. The saddle is meant to form to the rider's sit bones.
The cost of the saddle isn't terible when you consider two things: first, odds are you will buy more than one conventional saddle to try and find one that is comfortable for you. Second, a properly used brooks saddle will last long enough to move to your next bike, which is already money saved.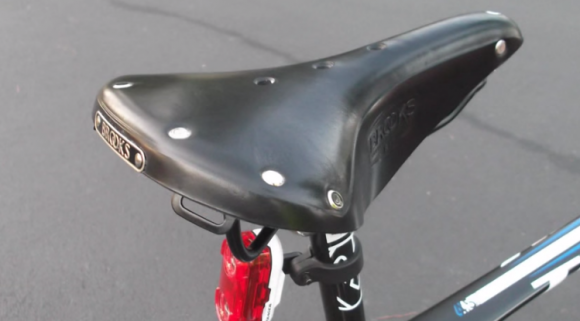 The B17 design has been on the market since 1898, so they are doing something right. The B17 weighs no more than most gel saddles, and is available in both narrow and titanium for some weight saving. The break in, care, and maintenance aren't bad. The break in is variable. I imagine a heavier rider will break in the saddle faster than a lighter rider. It's all about stressing the leather to fit your body.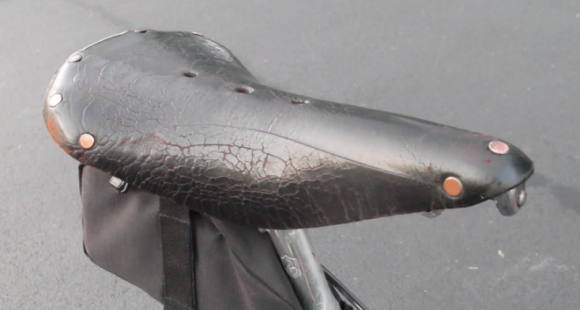 The biggest inconvenience of owning a leather saddle is protecting it from the rain. Prolonged wetness will ruin it, so having some options for covering it can be helpful.
I've only met one person who said he didn't love his Brooks saddle.